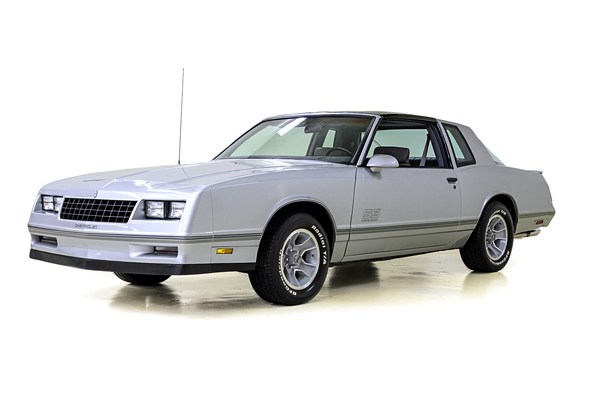 Jegs and Super Chevy are transforming a more-or-less clean Aerocoupe….
The Jeg's Week To Wicked is going to focus on performance, lots of it. The 305 is going away and in its place will be an EFI topped 383-stroker small-block. Given the vintage history of this ride Jegs felt a gen-1 small-block made more sense than a newer LS mill. The stroker will be backed up by a four-speed overdrive trans feeding back to a new posi rear and all the suspension and brakes will be updated from Jeg's extensive catalog. The exterior already had the look Jegs was going for, so they are keeping it simple with some vintage-vibe rollers, wrapped in stickier rubber, along with a dropped stance in keeping with its aerodynamic roots.
Now, I have nothing against customizing cars, but if you look at the photos of that Aero, I gotta wonder what they're thinking.  To borrow a phrase, that thing is mint.  Biting into a peppermint patty mint.  Your grandma's V6 grocery getter with 100k? Yeah, cut that bitch up.  Cars like this? Eehhhhhh, I tend to balk a bit.  But yeah, its yours, do what you want I guess.
Read More Here >>> http://www.superchevy.com/news/1806-week-to-wicked-1987-monte-carlo-aerocoupe/