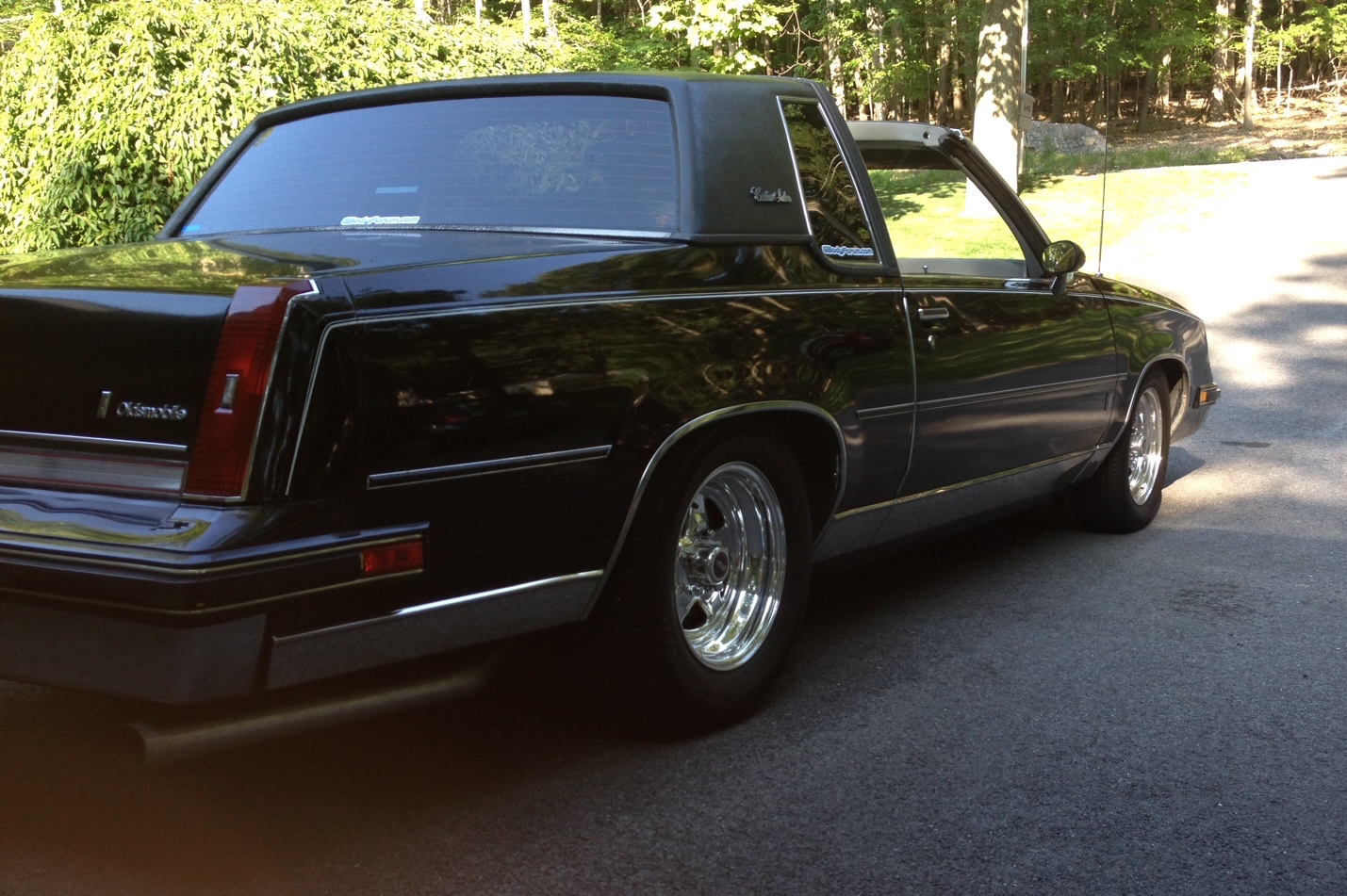 When Brian got his 1986 Oldsmobile Cutlass from the 2nd owner 3 years ago, he knew he struck gold.  No rust, all original, not all cut up and goobered up…  and the original Olds 307 was still in there!
The sound of that 307 cubic inch V8 was improved with a set of 2.5″ Flowmaster duals.  Then it was time to attack the stance.  A set of 2″ drop spindles and 1″ Eibach lowering springs in the front brings the nose down a whole 3″ (check the pics.)  You wouldn't think there's room for it, but there it is.  While he was in there, he put a set of drilled and slotted rotors on there for extra stopping power.
A set of "Grand Prix" braces under the hood (bolted from the header panel to the fender) add a little more anti-flex action.
Out back, a UMI Performance rear shock brace keeps the G-Body shuffle from getting out of hand.  The 15″ Weld Prostar's really make the package….
I drive my cutlass as often as I can (weather permitting) and we all enjoy driving with the T-Tops off.
Brian's Cutlass was the April 2015 G-Body of the Month on GBodyForum.com, where he's known as silverfox!