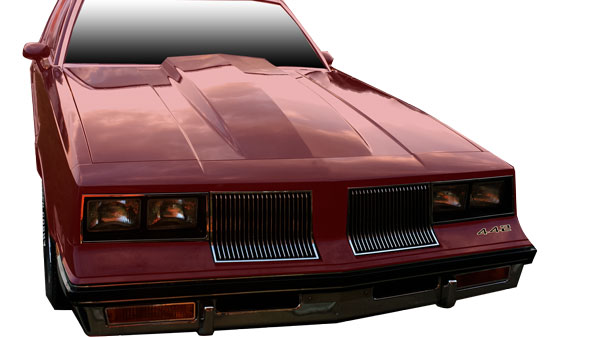 New from GbodyParts.com is this fully functional 2″ cowl hood for your '81-'88 Oldsmobile Cutlass.  You don't have to settle for bolt-ons or try and fabricate something on your own….
The new hood retails for $499.95 + shipping and is available right now.
Link: 81-88 Cutlass 442 H/O Steel 2″ Cowl Induction Hood
Don't let the Chevy guys have all the fun!